Montu-1X is the deepest HP/HT well ever drilled in offshore Egypt, with water depths of 1000m and a true vertical depth of almost 6,500m. Learn how Tenaris added value for one of Burullus's most ambitious projects by combining the benefits of the Rig Direct® service model, its state-of-the-art tubular connections, connectors and Dopeless® technology in a brief interview with Dalia Samy, Technical Sales for Tenaris in the Middle East.
What was the most challenging aspect of the Montu-1X project?
Burullus, a joint venture between Shell, EGPC and Petronas, knew from the beginning there was no room for mistakes when drilling an HP/HT deepwater well. Safety was the customer's main concern and, given the high daily costs of using a drillship, optimizing operations was key, as each hour saved would have a direct impact in the overall cost of the project. Following several meetings and technical presentations, Burullus selected a comprehensive package of tubular solutions, including TenarisHydril Wedge 623® premium connections, as well as BlueDock® weld-on premium connectors, all delivered under the Rig Direct® service model. Most of the strings featured Dopeless® technology -a dry, multifunctional coating applied in a fully automatic process at Tenaris mills, eliminating the need to apply thread compound. With Dopeless® technology pipes are delivered RunReady™, resulting in even safer and more streamlined operations.
What was Tenaris's contribution to the success of this huge endeavor?
Burullus was looking for a partner who would give them peace of mind throughout the whole process, so we designed a value proposition that included products and services delivered under the Rig Direct® service approach, plus all the operational, environmental and safety benefits of using Dopeless® technology. This means we worked hard to optimize each phase of the project, covering everything from product selection to supply chain integration and technical assistance, assuring materials were delivered right on time, and fully prepared to be run in the well, without the need to apply thread compound. The unique combination of the robustness of the TenarisHydril Wedge Series thread profile and Dopeless® technology enabled running in stands of triples. As a result of Rig Direct®, more than 2,460 man-hours of preparations for offshore running were saved. Burullus not only saw the value of this service approach but also acknowledged it once the project was successfully completed. Throughout the project, and thanks to the combination of easy-to-use BlueDock® connectors, Dopeless® technology and the Rig Direct® service model, a total of 116 hours of rig time were saved, resulting in overall savings of approximately USD 2.5 million.
How would you describe your experience now that the project has been completed?
I felt so proud to be part of such an important project. The customer was eager to learn more about the new technologies and services we were recommending and I learned a lot from working side by side both with Burullus and with different teams in Tenaris. Montu-1X was a true team effort and I was very lucky to be part of it.
Want to know more about this colossal project? Sign up here to receive the case study.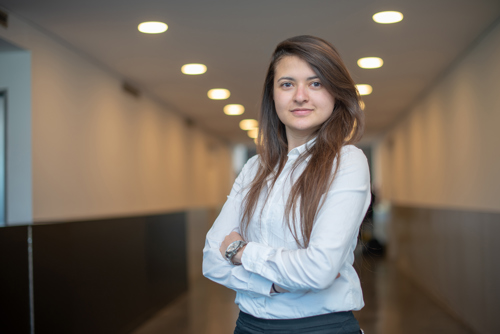 For more information about Tenaris, please follow us on Facebook, Twitter, LinkedIn, and Instagram.